Iscriviti per mostrare il contenuto. È gratis!
P l MY SUMMER BOOK Luce Joan Ruffato 01 TABLE OF CONTENTS 7 INTRODUCTION The essential informations 02 SUMMARY The summer I turned pretty 03 THE AUTHOR About Jenny Han 4 INTRODUCTION When I went to the camp, I packed around four books, quite thick, entirely in Italian. I read them all during the first week and then started reading my friends' ones. All of them had read or were reading this series of books entitled "The summer I turned pretty" which after the enormous success it had in the United States has also been translated into other languages, including Italian, even if the title became "L'estate nei tuoi occhi". There was also a series on amazon prime video with the same title which was equally successful. 02 SUMMARY The summer I turned pretty Ⓡ THE CHARACTERS ISABEL The main character in the book JEREMIAH One of the two brothers she shares the beach house with (-1) CONRAD One of the two brothers she shares the beach house with STEVEN Isabel Conklin's brother 3 FIRST BOOK Isabel, nicknamed Belly, has grown up with Conrad and Jeremiah Fisher. Her mother, Laurel, is best friends with the boys' mother, Susannah, so Belly, her mom and her older brother, Steven, have spent every summer for the past 15 years at the Fishers' beach house in Cousins Beach. Belly has always been in love with Conrad and has always been pals with Jeremiah, but this year she is about to turn 16, and both boys begin...
Non c'è niente di adatto? Esplorare altre aree tematiche.
Knowunity è l'app per l'istruzione numero 1 in cinque paesi europei
Knowunity è stata inserita in un articolo di Apple ed è costantemente in cima alle classifiche degli app store nella categoria istruzione in Germania, Italia, Polonia, Svizzera e Regno Unito. Unisciti a Knowunity oggi stesso e aiuta milioni di studenti in tutto il mondo.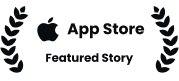 Non siete ancora sicuri? Guarda cosa dicono gli altri studenti...
Adoro questa applicazione [...] consiglio Knowunity a tutti!!! Sono passato da un 5 a una 8 con questa app
L'applicazione è molto semplice e ben progettata. Finora ho sempre trovato quello che stavo cercando
Adoro questa app ❤️, la uso praticamente sempre quando studio.
Didascalia alternativa:
to look at her differently. This story is about a love triangle, and the life of a teen trying to find out who she is. I really enjoyed this story because I found it very funny and perfect for a light summer read. WHO WILL BELLY PICK? 502 CCONRAD Conrad is the older brother and is less sensitive but very good from an academic and sporting point of view -W JJEREMIAH Jeremiah is the younger brother and has always been more sensitive than Conrad. COLLOCATION s Cousins Beach is not a real place. There are some details in the series that suggest Cousins is located on Cape Cod in Massachusetts. En fact Belly says "Good Morning, Massachusetts," and Yarmouth, which is a town on the Cape, is mentioned. THE AUTHOR Jenny Han (born on September 3rd, 1980 in Richmond, Virginia) attended the University of North Carolina at Chapel Hill and later earned her Master of Fine Arts in Creative Writing from The New School, where she graduated in 2006. Lives in Brooklyn and is a Korean-born American writer and film producer, author of adult novels and children's fiction. She is best known for writing the "Summer I turned pretty" trilogy and the "To all the boys I've loved before" series. "Moments, when lost, can't be found again, but memories can." - JENNY HAN