Iscriviti per mostrare il contenuto. È gratis!
ROBINSON the plot The author tells the events in a linear way. Robinson Crusoe was born in the city of york in London. His father wanted him to become a lawyer, but his only desire was to go to sea. when he was nineteen he left home without asking permission and began his life at sea. after his first journey to Guinea, crusoe boards another ship, but he is captured and taken prisoner by North African pirates. Escaping, he is rescued by a ship and taken to Brazil, where crusoe becomes a successful plantation owner. After various adventures, he found himself on a ship sailing for the African coast but is shipwrecked on an island near Trinidad where he will remain for 28 years. He discovers that he is the sole survivor of the wreck. From this moment the novel tells of crusoe's attempts to survive on the island by replicating the same kind of society he belongs to. some time later a group of cannibals lands on the island. Robinson attack the cannibals, and saved a person, who called Friday because he met him on Friday. Three years passed, and Friday saw three boats. They attack the savage, and between the prisoners, there was Friday's father. one morning he saw an English ship, and they report home Robinson With Friday. on his...
Non c'è niente di adatto? Esplorare altre aree tematiche.
Knowunity è l'app per l'istruzione numero 1 in cinque paesi europei
Knowunity è stata inserita in un articolo di Apple ed è costantemente in cima alle classifiche degli app store nella categoria istruzione in Germania, Italia, Polonia, Svizzera e Regno Unito. Unisciti a Knowunity oggi stesso e aiuta milioni di studenti in tutto il mondo.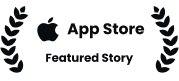 Non siete ancora sicuri? Guarda cosa dicono gli altri studenti...
Adoro questa applicazione [...] consiglio Knowunity a tutti!!! Sono passato da un 5 a una 8 con questa app
L'applicazione è molto semplice e ben progettata. Finora ho sempre trovato quello che stavo cercando
Adoro questa app ❤️, la uso praticamente sempre quando studio.
Didascalia alternativa:
way home he discovers that his plantation has been very successful which makes him a very rich man. He settles in England, marries and has three children. the economic man The protagonist Of Defoe's novel is a multi-layered character. First he is presented as a rebel, However, on the island crusoe becomes the symbol of the "economic man" and with the use of his rationality he transforms a wild place into a civilised home and converts the heathen Friday to christianity. •This shows that Defoe invested his novel with a didactic and moral purpose as he demonstrates the power of divine providence in saving a castaway who has sinned by abandoning his family and forgetting his religious teaching. crusoe also becomes a miniature empire builder, demonstrating the virtues of ability and ingenuity, possessing dignity, self-sufficiency and christian values. fictional biography of Alexender Selkirk In addition, some elements of the story are inspired by the true account of Alexander selkirk, who was abandoned on the island of Juan Fernandez for five years. 0 The tale of Robinson Crusoe is presented as a fictional autobiography with the now old Robinson looking back on his life and adventures. the island as a microcosm Defoe underlines all the problems which there are in 18° century for the formation of modern world. The "desert island" represents all the contradictions and obstacles of "new" world. so we can consider the island as a microcosm in which he can show his ability to be a self-made man and the prototype of the 18th-century middle-class hero. It is symbolically also the primitive version of England, the actual island crusoe abandoned. only After his forced "training time" on the island, crusoe can successfully go back to his 'home island', whose values he is now able to fully appreciate.