Inglese /
the Strange case of Dr Jekyll and mr Hyde
the Strange case of Dr Jekyll and mr Hyde
the Strange case of Dr Jekyll and mr Hyde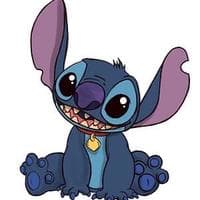 THE STRANGE CASE OF DR JEKYLL AND HR HYDE THE STORY THE PLOTD is quite simple the protagonist is a man divided against himself into two distinct characters THE FIRTS is a respectable being, Jekyll THE SECOND an evil genius, Hyde These two beings are in a perpetual struggle, and it is the same act of secret chemistry that releases Hyde and restores Jekyll. Once Hyde is released from hiding Lo he achieves domination over the Jekyll aspect, so that the individual has only two choices ↓ the man may choose a life of crime and depravity, or Jekyll must eliminate Hyde in the only way left - by killing himself HENCE JEKYLL'S SUICIDE ➜ is the final and only choice STEVENSON therefore implies that man's salvation is based on the annihilation of one part of his nature A CRIME STORY THE NOVELD has many features of the crime fiction genre STEVENSON D In onder to solve the mystery of the story, creates the character of a detective, Mr Utterson who follows clues and draws hypotheses The mysterious relationship between Dr Jekyll and Mr Hyde is referred to as a 'strange case' THE NOVEL-D is built around his inquiry into the mystery. SETTING THE NOVEL STEVENSON takes place in the London of the late Victorian Age use London's 'double' nature to show the hypocrisy of Victorian society ON THE ONE HAND...
Con noi per un apprendimento più divertente
Impara dai migliori studenti con oltre 620.000 Contenuti!
Studia al meglio con gli altri studenti aiutandovi a vicenda!
Ottieni voti migliori senza sforzi!
Didascalia alternativa:
there is Jekyll's respectable West End ON THE OTHER HAND-D there is Hyde's appalling poverty of the East End slums THIS AMBIVALENCE Dis reinforced by Jekyll's residence ↓ the doctor's official house has a respectable and handsome facade and its interior is expressive of wealth and comfort HIS HOUSE-D however, has a back door used by Hyde which leads to a small yard in a sinister, mysterious block of buildings without any windows. Most scenes of the novel take place at night GOOD VS EVIL THE MAIN THEME of the novel is the duality of human nature STEVENSON uses the two character of Dr Jekyll and Mr Hyde to express his idea that every human being is composed of two contrasting sides ↓ THE GOOD AND EVIL which are in perpetual struggle STEVENSON captured the mood of change of the last decades of the 19th century Dexpressed the moral dichotomy between good and evil in a psychological novel in which hypocrisy is embodied by the double NARRATIVE TECHNIQUE DR JEKYLL AND MR HYDE→ has a multiple-narrative structure with a complex series of points of view They belong to the lawyer Utterson, his relative Mr Enfield, Dr Lanyon, and finally Dr Jekyll himself BOTH UTTERSON AND ENFIELDD represent the respectable Victorian world, which Jekyll rejects DR LANYON D is the first person to see his friend enact his transformation. DA After witnessing a physically impossible phenomenon, he prefers to die rather than go on living in a world that he thinks has been turned upside down. Finally Jekyll speaks in the first person HIS NARRATIVE AND FINAL ➜ confession take up the last chapter