Iscriviti per mostrare il contenuto. È gratis!
Accesso a tutti i documenti
Unisciti a milioni di studenti
Contenuti simili
From the Middle English to Geoffrey Chaucer
A sum up from the middle English (ballads (in general, Lord Randal and Edward Edward), Miracle, Mystery and Morality plays, medieval romance) to Geoffrey Chaucer with the Canterbury tales in general.
Oscar Wilde
Summary of Wilde's vision of art and his masterpiece The picture of Dorian Gray + analysis of two passages of the novel (the preface and the painter's studio)
War Poets: Brooke, Sassoon e Owen
Descrizione generale dei war poets, descrizione dei tre più importanti war poets e analisi dei loro testi più importanti
James Joyce
Vita, poetica, Dubliners - Eveline, the dead
VICTORIAN LITERATURE- Dickens, Stevenson, Hardy, Oscar Wilde
schemi
•differences between : COUERIDGE WILLIAM WORDSWORTH nature childhood beauty •his landscape weve a slote of the mind •We have seep analysis. ● simple langunge • events from everyday life COLERIDGE . immagination • language archaich • in nature complisis: good puesents but also evil forces (that are mysterious elements) • supernatural element .imm ination was really important. •plimary immagination is that faculty that all. man have and it's the faculty that allow also to perceive our world •based on the tought of Kant • Worked toghether with wordsworth when they wrote the lyrical ballod. • theire mentolity was different. •Key words & Balled, archaich, language, middle ages, immagination, symbolism, supernatural Ballod, what was? in the medieval time was a very short oval composition that was made to be danced and sang in special occasion. The themes were outlaws, Love and domestic tragedy •Written by Coleridge is: long, written and is not about domestic tragedy, love or outlaws. • is a very symbolic poem and it can be commented and interpreted as a path to self knowle dge and redemption (it is very symbolic) • but why Coleridge uses an archaic language? to give and ideo of a balled writteng during the mid dle ages, so the language is not easy at all. the poet of the time were against the industrial vevolution, they rejected all the consequences of it above all the fact that they...
Non c'è niente di adatto? Esplorare altre aree tematiche.
Knowunity è l'app per l'istruzione numero 1 in cinque paesi europei
Knowunity è stata inserita in un articolo di Apple ed è costantemente in cima alle classifiche degli app store nella categoria istruzione in Germania, Italia, Polonia, Svizzera e Regno Unito. Unisciti a Knowunity oggi stesso e aiuta milioni di studenti in tutto il mondo.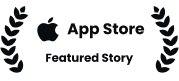 Non siete ancora sicuri? Guarda cosa dicono gli altri studenti...
Adoro questa applicazione [...] consiglio Knowunity a tutti!!! Sono passato da un 5 a una 8 con questa app
L'applicazione è molto semplice e ben progettata. Finora ho sempre trovato quello che stavo cercando
Adoro questa app ❤️, la uso praticamente sempre quando studio.
Didascalia alternativa:
spoiled nature (rovinave la natura) all the machineries, pollution that they created spoiled nature, that also wasn't vespected so they looked back to the middle ages or the medieval time as an age of happiness • they loocked back at this age as an age were creativity was vecevant and important because the nature of man was also veleguant. •his ability to create things during the industrial vewention and we start to see the mass production of objects. this means that the object are the same immagination devided in 2 type: 1 primary : according to coleridge is the type of immagination that all man have, belonged to every one of us, to each of us 0 。 why do we need primary immagination? we need it because it's that kind of faculty with give us the chance to perceive reality. 2 secondary: that kind of ability that only the artist has • What does he do? with this the artist (poet, painter, ...) destroy the world to recreate another Lone • highly symbolic, where a symbol have a denotative and connolative meaning .another world is natuve: like wordsworth he fought that hature was only good and positive with mankind (not negative) he disagreed and said that the nature was positive but inside of nature there were evil forces nature comprisis both positive and negative forces. • inside the poem that we were about to veod is the story of an angel good spirit but there ave also evil and demonic present. • the ballad is a journey to seef knowledge and rejemption THE RIME OF AN ANCIENT MARINER .this is the balled that tell us about the story of a sailor (ancient = antico). • arguments topyc (subject of the story) • Coleridge befove stort with the balled added this short summary • Jurney = viaggio • symbolical towards seef knowledge and acceptance (we have molbal leaching). • misto tua nawazione e dialogo • this balod stort with a very old sailor that met 3 young man inviting to a wedding and he stopped one of them to tell a story •this ballad tells the story of an old sailor that meets three guests on their way to go to a wed ● ding and stopped one of them, to tell him his story. He tells him how the ship he was on, once it crossed the equator, was led by a storm to run aground in the ice of the South Pole. •Suddenly, thought the fog, a while bird arrives, an albatros (symbol of good luck) The old sailor, for no veason, Kills the bird (PART) FIRST PART It is an ancient Mariner, And he stoppeth one of three. «By thy long grey beard and glittering eye, Now wherefore stopp'st thou me? The Bridegroom's doors are opened wide, And I am next of kin; The guests are het, the feast is set: May'st hear the merry din.>> He holds him with his skinny hand, <<There was a ship,>> quoth he. «Hold off! unhand me, grey-beard loon !>> Eftsoons his hand dropt he. He holds him with his glittering eye- The Wedding-Guest stood still, And listens like a three years' child: The Mariner hath his will. The Wedding-Guest sat on a stone: He cannot choose but hear; And thus spake on that ancient man, The bright-eyed Mariner <<The ship was cheered he harbour cleared, Merrily did we drop Below the kirk, below the hill, Below the lighthouse top. The Sun came upon the left, Out of the sea came he! And the shone bright, and on the right Went down into the sea. Higher and higher every day, Till over the mast at noon->> The Wedding-Guest here beat his breast, For he heard the loud bassoon. The bride hath paced into the hall, Red as a rose is she; Nodding their heads before her goes The merry minstrelsy. The Wedding-Guest here beat his breast, Yet he cannot choose but hear; And thus spake on the ancient man, The bright-eyed Mariner, «And now the storm-blast came, and he Was tyrannous and stron He struck with his o'eraking wings, And chased us south long. With sloping masts and dipping prow, As who pursued with yell and blow Still treads the shadow of hifoe, And forward bends his head, The ship drove fast, loud roared the blast, And southward aye wefled. PRIMA PARTE È un vecchio marinaio, e ferma uno dei tre convitati: «Per la tua lunga barba grigia e il tuo occhio scintillante, e perchè ora mi fermi? Le porte del Fidanza son già tutte aperte, e io sono il più stretto parente; i convitati son già riuniti, il festin è servito, tu puoi udirne di qui l'allegro rumore.>> Ma egli lo trattiene con mano di scheletro. «C'era una volta un bastimento ...» comincia a dire. «Lasciami, non mi trattener più, vecchio vagabondo dalla barba brizzolata!»> E quello immediatamente ritirò la sua mano. Ma con l'occhio scintillante lo attrae e lo trattiene. E il Convitato resta come paralizzato, e sta ad ascoltare come un bambino di tre anni: il vecchio Marinaro è padrone di lui. Il Convitato si mise a sedere sopra una pietra: e non può fare a meno di ascoltare attentamente. E cosí parlò allora quel vecchio uomo, il Marinaro dal magnetico sguardo: «La nave, salata, avea già lasciato il porto, e lietamente lava sull'onde, sotto la chiesa, sotto la collina sotto l'alto fanale. Il Sole si levò da sinistra, si levò su dal mare. Brillò magnificamente, e a destra ridiscese nel mare Ogni di piú alto, sempre più alto finchè diritto sull'albero maestro, a mezzogiorno ...>> Il Convitato si batte il petto impaziente, perchè sente risuonare il grave trombone. La Sposa si è vanzata nella sala: essa vermiglia come una rosa; la precedono, movendo in cadera la testa, i gai musicanti. Il Convitato si percuote il petto, ma non può fare a meno di stare a udire il racconto. E così seguitò a dire quell'antico uomo, il Marinaro dall'occhio brillante. <<Ed ecco che opraggiunse la burrasca, e fu tirannica e forte. Ci colpi con le sue irresistibili ali, e, insidente, ci cacciò verso sud. Ad alberi piegati bassa prora, come chi ha inseguito confli e colpi pur corre a capo chino sull'orma de suo nemico, la nave correva veloce, la tempesta ruggiva forte, e ci s'inoltrava sempre ú verso il sud. And now there come both mist and snow, And it grew wondrous cold: And ice, mast-high, came floating by, As green as emerald. And through the drifts the snowy clifts Did send a dismal sheen: Nor shapes of men nor beasts we ken The ice was all between. The ice was here, the ice was there, The ice was all around : It cracked and growled, and roared and howled, Like noises in a swound! At lenght did cross an Albatross, Thorough the fog it came; As if it had been a Christian soul, We hailed it in God's name. It hate the food in ne'er had eat, And round and round it flew. The ice did split with a thunder-fit; The heilmsman steered us through! And a good south wind sprung up behind; The Albatross did follow, And every day, for food or play, Came to the mariners' hollo! In mist or cloud, on mast or shroud, It perched for vespers nine; Whiles all the night, through the fog-smoke white, Glimmered the white moon-shine.>>> <<God save thee, ancient Mariner! From the fiends, that plague thee thus!- Why look'st thou so?»-With my cross-bow I shot the ALBATROSS Poi vennero insieme la nebbia e la neve; si fece un freddo terribile: blocchi di ghiaccio, alti come l'albero della nave, ci galleggiavano attorno, verdi come smeraldo. E traverso il turbine delle valanghe, le rupi nevose mandavano sinistri bagliori: non si vedeva più forma o di bestia - ghiaccio solo da per tutto. Il ghiaccio era qui, il ghiaccio era là, il ghiaccio era tutto all'intorno: scricchiolava e muggiva, ruggiva ed urlava. come i rumori che si odono in una sincope. Alla fine un Albatro passò per aria, e venne a noi traverso la nebbia. Come se fosse stato un'anima cristiana, lo salutammo nel nome di Dio. Mangiò del cibo che gli demmo, benchè nuovo per lui; e ci volava e rivolava d'intorno. Il ghiaccio a un tratto si ruppe, e il pilota potè passare fra mezzo. E un buon vento di sud ci soffiò alle spalle, e l'Albatro ci teneva dietro; e ogni giorno veniva a mangiare o scherzare sul bastimento, chiamato e salutato allegramente dai marinari. Tra la nebbia o tra 'l nuvolo, su l'albero o su le vele, si appollaiò per nove sere di seguito; mentre tutta la notte attraverso un bianco vapore splendeva il bianco lume di luna.>> «Che Dio ti salvi, o Marinaro, dal demonio che ti tormenta! Perchè mi guardi cosí, Che cos'hai?»>-<«<Con la mia balestra, io ammazzai l' ALBATRO! PART • From this moment a spell fall on the ship, wich is pushed beyond the equator and then remains stationary in the calm. • the crew of the ship, previously consenting about the Killing of the bird, how openly accuses the sailor for his crime, placing the corpse of the albatros around his neck. Couldn't drink) • Because they were in a very surreal situation (they were surrounded by water that they r ● and so they had to face very painful events & there was very hot, the sun and the Sky were bloody (red just like the blood) • we have a very sad atmosphere and this moment was so surveal that il looks like a painting • fermi = stack and the nature no longer comes fomeet them • inside the ocean we have seaweed and they climbed because they were slimy • on the ship instead we can see death fines • but when the wind finally stops and the ship is blocked, with monster that arching it the crew bevales the sailor for the Killing wich has a Hivacted a curse and hangs the corpse of the albatios avouend his neck • but suddenly a ghost ship appears with passengers: skeleton (death). woman (life in death) • Death wins the life of all the entive crew • life in oveath wins the fate of the old sailor • everyones die, little by little exepet him. The old sailor is only houted by the eyes of his deod mates. •So the main theme are: death as the conclusive process of guilt, punishment and vedemption the power of immagination and his visions 3 the mariner means that the only way to love God is to love all the creatures and things they are playing chest, for the crew's fole created by god (4) PART • the old sailor is haunted by the memory of his dead Companions and see a huge sea shake Stirring in the sea 1. Since the sailore has now regretted his mistake the Albatios defoches from his neck and falls into the see & PARTS • reached his destination while the saiwore jumps into the lifeboat of a nermit. His task now is to travee around the world and tell his story, to teach man to love and to vespect God's creature