Stonehenge
Stonehenge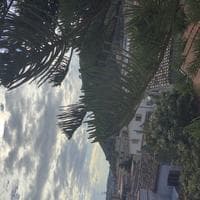 piccolo power point su Stonehenge
NWhyW MNM NMM Welt PM SAEM NAMN M'N MNN W.SW MMEN MEMS North. ΤΩΝ – S 得 EbyN IN NEly E $W. Sways S.SW Shyw South ShyE. S.S.B. SEbyS Stonehnge B.S.E. SEby E S.E. Stonehenge Some have speculated that it is a temple for the worship of ancient pagan deities, others thought that it was a sacred place for burial. The first study to understand the monument was conducted in 1640 by John Aubrey. He proclaimed Stonehenge the work of the Druids. Druids: priests of the Celts, custodians of wisdom, knowledge and wisdom. The circle The circle is made up of blues stones called Bluestone. A mystery concerns the perect placement of the stones. The circle of Stonehenge is surrounded by a moat created to delimit a sacred area linked to the cult of the Sun.
Con noi per un apprendimento più divertente
Impara dai migliori studenti con oltre 620.000 Contenuti!
Studia al meglio con gli altri studenti aiutandovi a vicenda!
Ottieni voti migliori senza sforzi!