Mary Shelley
Mary Shelley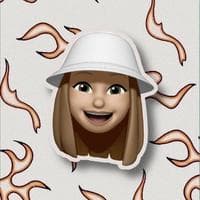 daughter of Mary Wollstonecraft and William Godwin as a child she was brilliant in writing she met the poet Shelley although he was married at that time they fell in love and run away together she was 19 years old when she wrote Frankenstein, that time she was in Switzerland with Shelley, Lord Byron and other poets. she and Shelley got married, after Shelley's first wife, and lived in Italy with her child until Shelley died in a store while sailing with a friend (he had a tragic death) she returned to England with his child, she published his husbands writings and wrote novels in order to support herself and her son. Life Mary Shalley Frankenstein set at the end of 18th century told in first person by 3 different narrators: written in form of letters from Walton to her sister back in England origine structure themes ROBERT WALTON he poet was in Switzerland with her friends where one evening Lord Byron suggested theme to write each a ghost story not a gothic novel VICTOR FRANKENSTEIN she was challenged by her friends to wrote it MONSTER his story is inspired by a nightmare she had that night, it took her many months to complete the story this story was the best ghost story of the group and when it was published it became an immediate success Presented with xmind it's a epistolary novel, which means that is made of letters it's a combination of different voices...
Con noi per un apprendimento più divertente
Impara dai migliori studenti con oltre 620.000 Contenuti!
Studia al meglio con gli altri studenti aiutandovi a vicenda!
Ottieni voti migliori senza sforzi!
Didascalia alternativa:
and texts it contains: letters, notes, journals different to the typical gothic novel the center theme is the pursuit of knowledge no supernatural elements no setting in a castle or monastery we can consider it a early example of science fiction theme of the scientist's responsibility Greek mythology the monster became a neglected child an explorer on his way to the North Pole a scientist obsessed with discovering the secret of how to create life unnamed creation of the scientist