Jane Austen
Jane Austen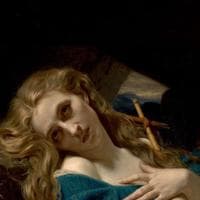 Biografia e caratteristiche. Riassunto del libro "Performer Heritage Blu"
Jane Austen Jane Austen was born in 1775 in Steventon, and she spend her short life within the circle of her close family, especially with her sister Cassandra. She was educated by her father and she produced a large output of prose. In 1811 she published "Sense and Sensibility" and in 1813 "Pride and Prejudice". Her most mature works are Emma, Mansfield Park and Persuasion. She died in 1817 of Addison's disease. All her novels were published anonimously but her identity was revealed, after her death, by her brother Henry. She learned the insight into the psychology of the characters and the subtleties of the ordinary events of life thanks to the 18th century novelists, in particular from Fielding she derived the omniscient narrator. Her style is characterised by the use of irony and by a restricted view wich included only the country gentry. Her work deals with love, marriage and parenthood, and the happy ending is a common element of her novels.
Con noi per un apprendimento più divertente
Impara dai migliori studenti con oltre 620.000 Contenuti!
Studia al meglio con gli altri studenti aiutandovi a vicenda!
Ottieni voti migliori senza sforzi!